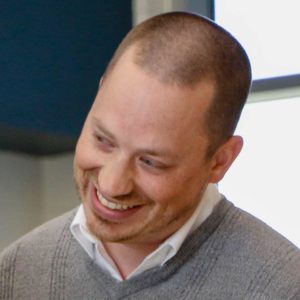 1. How long have you been with CLI? How long have you been CFO?
It will be 3 years this August.
2. How did you come to work at CLI?
To make a long story short, I met Michael at a Chamber function in January 2013. I was invited to join the finance committee and Board of Directors over the next few months. Later that August, the current CFO announced her resignation and I made my desire to fill the position known to the existing CEO at the time. After an interview and blessing of the board I was offered the job. After short consideration and a conversation with my wife, I accepted. The rest, as they say, is history.
3. Why is CLI's mission important to you?
We're advocates for collaboration, involvement and inclusion of those we serve. Sharing that story and supporting that mission is really important to me.
4. What is your favorite part of working at CLI?
I'm an operations, management and numbers geek who gets to do all those things to help our staff and the individuals we serve . . . doesn't get much better.
5. How long have you been a Frederick resident?
23 years.
6. What do you like most about living in Frederick?
It's the "littlest big town" I know. All the charm, community of a small town with all of culture, shops, restaurants of a "big" city. It's still growing but still stays connected with good people involved in so many areas.
7. What is your favorite summer activity?
That's easy – baseball. Minor or major league, it doesn't matter. Good seats with friends to enjoy the game with a hot dog, peanuts, and a cool beverage.