WhatsUp Community Expo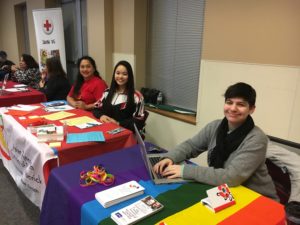 At CLI, we're passionate about helping others, not just through our organization, but in any way we can. One way we are doing that is through our monthly WhatsUp Community Expo.
The Expo started last November with the support of the amazing folks at the Grant Seeker's Resource Center of FCPL. We've seen a great deal of success, and have grown tremendously. Because of that, we will be moving to a larger venue thanks to our new partner, The Delaplaine Arts Center.
Each month is hosted by a different organization and, starting in November, we'll be adding business presenters, too. The event is expo-style — so each organization has a table, and event-goers can visit each booth for more information, before sitting down for the presentations. You'll be able to learn about what each organization does while finding out about connections, volunteer opportunities, and how you can help in the community. And with the new business spotlight, you'll be able to learn about businesses, too. 
This is a great networking event for anyone and everyone looking to learn more about what's going on in Frederick. To get connected even more and get Expo updates, join our WhatsUp Frederick County Facebook group!
Presentations are held from 5:30 to 6, and from 6 to 6:30. Dinner is complimentary! Take a look at the flyer for this month's event here.
Participating o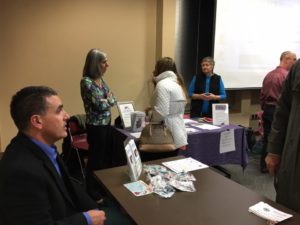 rganizations are: CLI, the Grant Seeker's Resource Center of FCPL, Daybreak Adult Day Services, the Frederick Rescue Mission, The Frederick Center, Go Team Therapy Dogs — Frederick, Asian American Center of Frederick, Girls on the Run — Frederick, The Religious Coalition, Interfaith Housing Alliance, The Prosperity Center, United Way of Frederick County, TransIT Services of Frederick County, Junior Youth Spiritual Empowerment Program, HealthCare Access Maryland, and Maryland Relay.
Joining in November will be: Friends of L'Arche Frederick, MD Inc. and the Boys and Girls Club of Frederick County.
If you're interested in joining as a business or nonprofit, or if you'd like more information about the event itself, contact Elaina Clarke at 301-663-8811 or elainac@communitylivinginc.org.